Igoe Gas Installations is a local business with the highest levels of quality, service and safety. We take pride in the integrity of our team, drawing on decades of experience and a real love for what we do. From homeowners to landlords and private dwellings to social housing we provide a full range of services to cover your central heating needs.
Boiler and heating Installations
Service and repair
Central heating upgrades
Gas safe advice
Landlord certification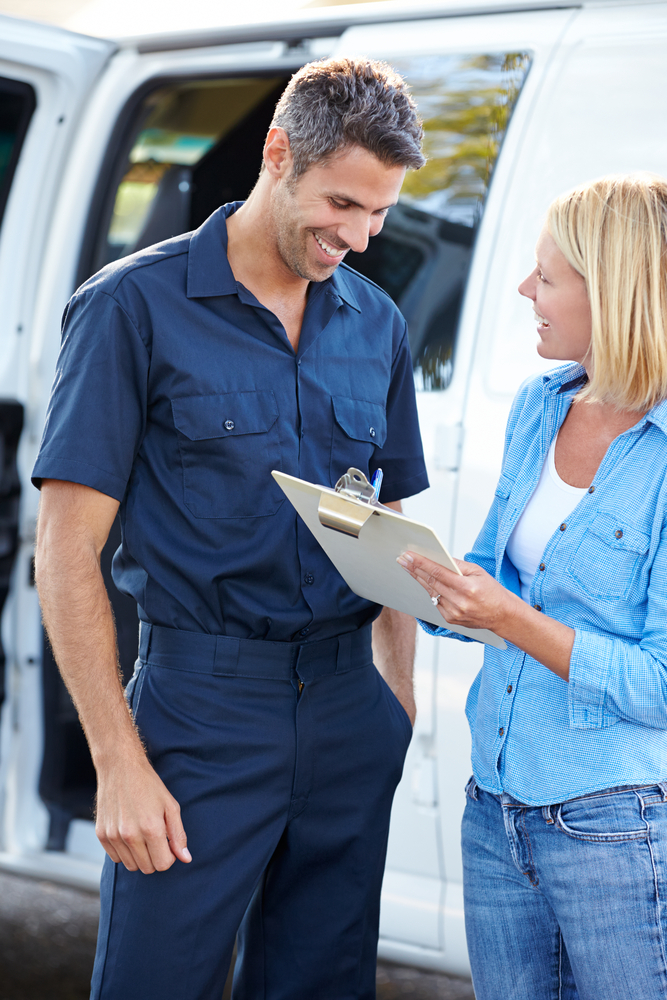 Boiler & heating installations
Igoe Gas Installations install a variety of appliance to best suit your need. Our speciality is Gas central heating, including combination boilers, system boilers and heat only boilers. If you don't have gas in your property, don't worry! Igoe Gas Installations can also install electric boilers or oil boilers to wet central heating systems.
The most popular type of boiler we install is the condensing combination or 'combi' boiler, which provides both heating and hot water. Installing this type of boiler has the following benefits.
Provides instant hot water unlike system boilers that heat a hot water tank located remotely from the boiler.
Saves on fuel bills as you only use gas when the tap runs in hot water mode, meaning you don't need to heat a full tank of hot water that may not be used.
Combi boilers can be small and compact, so they can be installed in a kitchen wall unit.
This type of boiler does away with the need for any hot water or storage tanks giving you more storage space.
The new boilers are very efficient to run and the modern condensing combination boilers deliver significant fuel savings.
When it comes to the actual boiler replacement we understand the importance of the installation running very smoothly for you as the customer. We will arrive on site at the time agreed and will then carry out the following steps.
We lay dust sheets and make sure any part in your home we are working on is covered to prevent any damage to your floor covering.
Our engineers will walk through the job with you to discuss the installation and ensure you are happy with the way we will carry out the boiler replacement and that you have not changed your mind on anything since time of quote.
Turn off gas supply and make sure no gas leaks on pipework are present prior to commencing work.
Fit your new boiler on to the wall and connect on to water and gas pipework.
Connect a new flue system to boiler. This sometimes may involve coring a hole through the wall if a hole is not already present.
Flush and inhibit your central heating system.
A final test of the gas pipework to make sure no gas leaks.
Commission the boiler and record all the checks on the 'benchmark' that will be left with you.
Remove and arrange disposal of your old boiler and any redundant pipework that is not required.
Clean any areas that we have worked within.
Provide an overview to you on how to operate boiler and any controls.
Register the boiler warranty on your behalf.
We want to look after the boiler for the lifespan of the appliance, so we will contact you 11 months after the install to remind you about the annual service. Remember, all warranties are reliant on the boiler being serviced once per year.
Landlord Certification

At Igoe Gas Installations, we understand the difficulty in ensuring the relevant checks have been carried out to keep you in line with our landlord obligations. We try to take the stress away from the landlord by completing the following on your behalf:
Contact the tenants on your behalf to arrange the landlord check.
Provide electronic landlord safety certificate to both you as the landlord and the tenant.
Text reminder 11 months after the landlord check to remind you that the certificate is up for renewal.
Discounts for multiple properties.
Repairs
When your boiler breaks down, the priority is to get it up and running as quickly as possible. Our highly trained engineers have decades of experience to ensure we get the heating and hot water on as quickly as possible.
First time fix rate of over 80%.
Next day parts delivery on 95% of central heating parts provided we get the order in by 5PM.
Servicing
Whether its a boiler, gas fire or cooker, Igoe Gas Installations can take care of your servicing needs. This includes the following:
All appliances serviced in line with the Gas Safety regulations.
All checks are recorded on electronic paperwork which we instantly email to you and keep a record on file for you.
If you ever misplace the paperwork, simply get in touch and we will provide anther copy free of charge.
We will send you a text reminder 11 months after the service to remind you that another service is due.
Central heating upgrades
Our range of central heating upgrades include the following:
Smart Controls.
Radiator upgrades.
Installation or replacement of thermostatic radiator valves (TRVs).
Room thermostats.
Water tank (cylinder) upgrades.